Real Estate, Sales and Purchases of Co-ops, Condos and Houses. For most people, their home represents their largest financial asset. Whether purchasing, selling or refinancing your one, two or multifamily dwelling, coop, condo or commercial property, you need an experienced real estate attorney to represent you in the transaction. Through proper legal counseling, clients are safely guided through the various stages of the transaction. By paying close personal attention to the client's particular needs, every effort is made to ensure a smooth closing.

Real estate transactions and related issues can be complex and risky. If the details are not handled well, there can be problems. Hiring an effective real estate attorney who can help reduce the risks associated with real estate transactions and take care of details is money well spent.
When representing sellers, we work to anticipate any issues that may come up with a potential buyer or the property being sold so that the transaction proceeds smoothly. When representing buyers, we provide a thorough, comprehensive array of services, helping to ensure financing proceeds smoothly, and helping our clients perform appropriate due diligence before going into a contract to pay, to be sure our clients get the property they are paying for.
Estate Planning, Wills, Trusts. An experienced attorney such as Kathleen Higgins can guide you safely through the various stages of estate planning, wills, and trusts. We pay close personal attention to our client's particular needs and every effort is made to ensure proper will and estate planning. One mistake on a will can be very costly. Hiring an effective attorney who can help make sure those mistakes do not happen and see you through the details.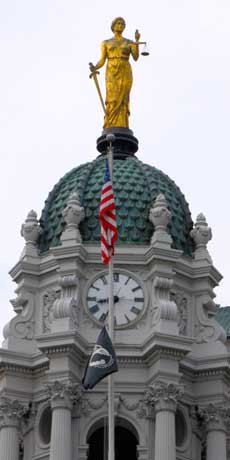 Civil Litigation: Collections, Dispute Resolution. We handle contract disputes: claims and defenses as well as warranty claims and defenses, real estate litigation, insurance coverage disputes, will contests and probate litigation, libel and slander.

Personal Injury. In the area of personal injury and accidents, the law firm represents individuals who have been injured in automobile, bus, taxi, train and subway accidents. We handle no-fault automobile cases and pedestrian knockdowns. In addition, our firm represents individuals who have been injured in slip, trip and falls, construction, building and work site accidents, premises defects, elevator, escalator and stair accidents, nursing home abuse, animal bites, assault cases, defective and dangerous products, lead poisoning, birth injuries, wrongful death and medical negligence matters.
Civil Rights. In the area of civil rights the law firm represents individuals who have had their rights violated, by police and/or other governmental agencies. Many of our clients were adversely affected by the "stop and frisk" program. Others have faced workplace discrimination and improper arrests.